EUROSHOP 2023: HIGHLIGHTS
---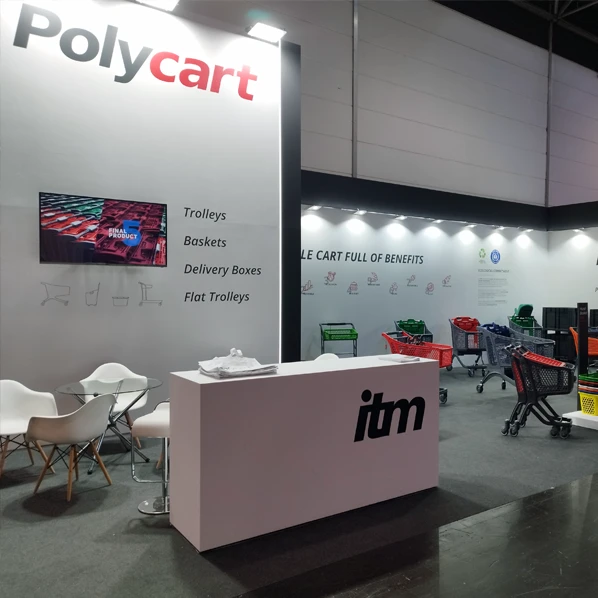 For yet another year, ITM was present at EUROSHOP, the world's most important retail trade fair, which takes place in Düsseldorf.
It is essential for us to be part of this event, where we have the opportunity to understand the latest trends in the sector and gain in-depth knowledge of the new needs that may arise among professionals in our field, as well as establishing close contact with all the people who make our project great.
SUSTAINABILITY AND DIGITAL TRANSFORMATION
---
In this latest edition, the commitment to sustainability has once again been in the spotlight of exhibitors and visitors. Nowadays, it is essential to strive to develop products and solutions that promote responsible consumption, and we have been able to see how relevant this is for companies and end customers alike, thanks to EUROSHOP.
No less important has been the presence of new technologies and digital transformation, which is constantly developing and is marking a turning point in the new way of understanding retail.
At ITM we are aware that sustainability and digital transformation must go hand in hand to contribute to a more efficient and environmentally friendly consumption model and, for this reason, we are focused on the development of ecological solutions in manufacturing terms, as well as on strengthening our R&D department